Upside provides digital gift cards from select retail stores as a way to cash out your Upside cash back earnings. Please note that you must have a balance of at least $10 to cash out for most gift cards.
Digital gift cards are gift codes from retailers that are delivered to you via email and the Upside mobile app. Digital gift cards work just like regular gift cards, however with a digital card, a code is emailed to you. Depending on the retailer, you can use this code online and/or in the store.
*Note: Once you have cashed out your Upside earnings for a digital gift card, it cannot be changed, canceled, or reversed. See the detailed terms for each gift card to learn where the digital gift card is accepted and how to redeem it.
1. To cash out to a gift card, tap your Upside balance: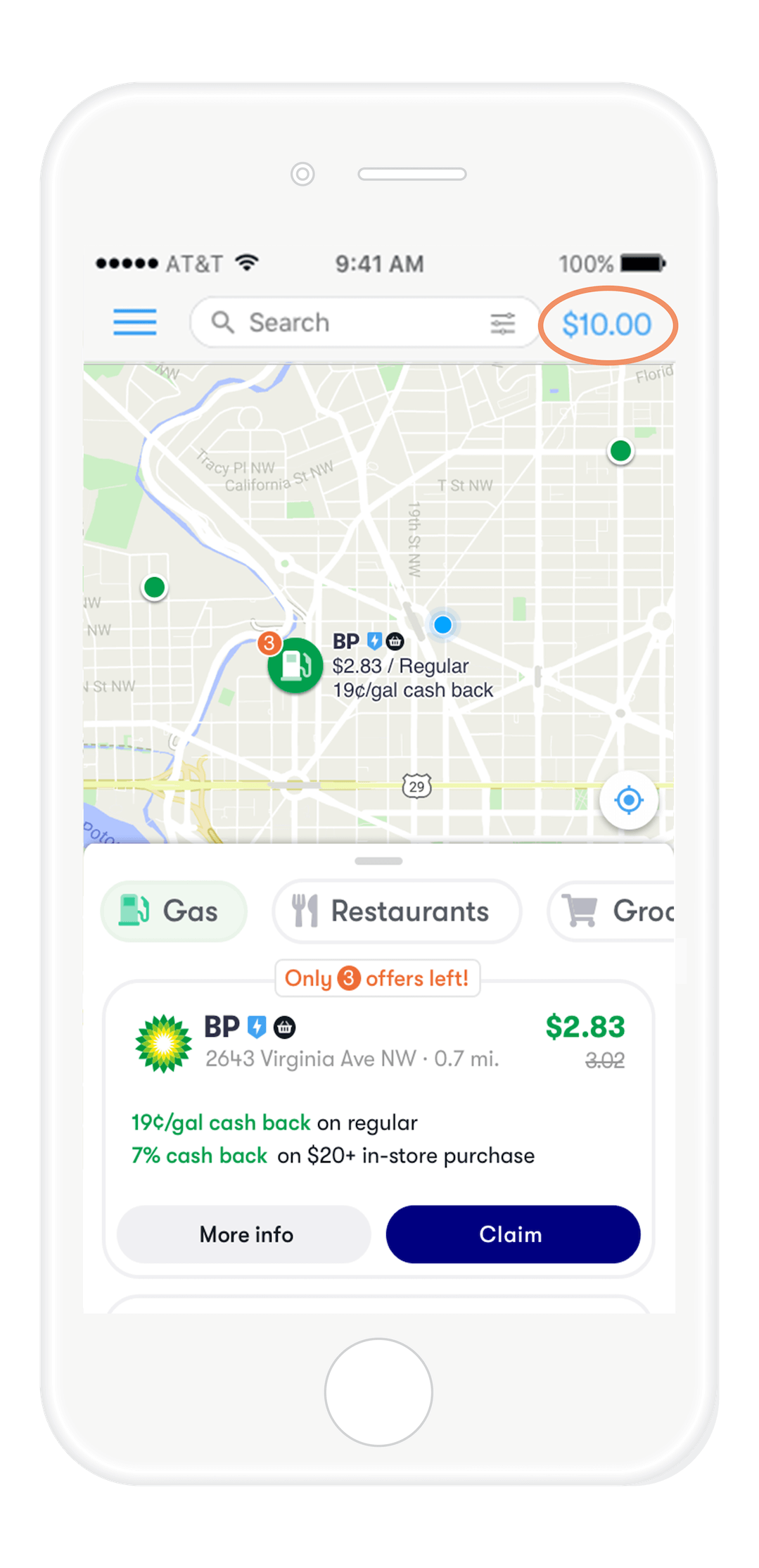 2. Select the gift card of your choice; you can scroll down for a few more options. Please know you must have at least ten dollars, and can only cash out in even dollar amounts. Your balance will be listed at the top as a reminder: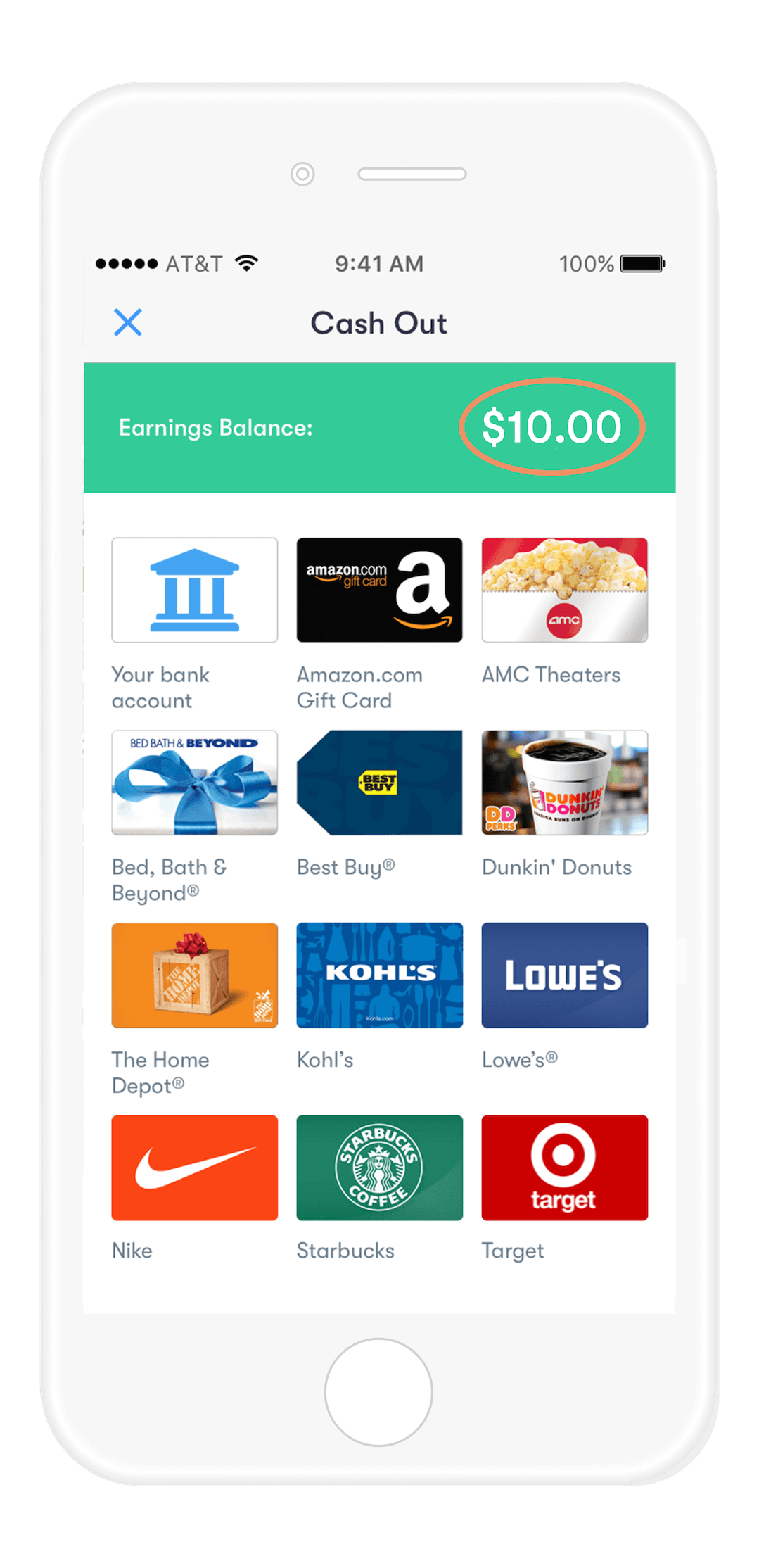 3. This is what the confirmation page looks like when you've cashed out for a gift card: